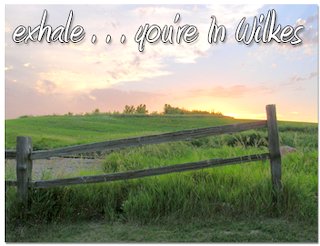 Welcome to North Carolina Mountain Investments website, we specialize in offering our clients exceptional representation, whether you are buying a mountain cabin nestled in the Wilkes County mountains or selling the perfect home in a small town where raising a family in a safe & friendly community is the way of life. Relocating? We've done it! Let us help you start enjoying Wilkes County where the mountains begin! Choosing the right realtor makes all the difference, read what are clients are saying.....
---
Janet and Mike are consummate professionals. Janet oversaw myriad details efficiently and accurately, and her lively, descriptive listing of our home attracted the attention it needed for a blazing fast sale! Mike is a very service-oriented, "can-do" problem-solver. When storms made it impossible to clear out our boat from the property in time for closing, Mike found it a temporary home and moved it himself! But Mike's greatest strength as a realtor lies in his superior skill at mediation. I believe that no other realtor in our market--and few in any market--could have brought the buyers and me together to close the sale! AWESOME job!!!
mbarryellis 09/09/2016
---
We appreciate all Mike did to help us find and purchase a home. He was professional, informative, and went out of his way to make the process smooth. We would highly recommend Mike to others looking to buy or sell a home.
cbpoor11 08/25/2016
---
Mike was AWESOME! He understood the market and guided us throughout the entire process. His numerous contacts with honest contractors were very helpful as some items needed attention prior to listing the home. I received immediate attention from his contractors at very reasonable prices. Mike was always on top of everything associated with our property while it was on the market. He constantly kept us informed of all activities and was always available at a moment's notice. I knew he had my back during the entire process. Extremely trustworthy!
highstreamdr 08/24/2016
---
Want to read more reviews click on the Client Reviews Tab!
To browse properties for sale in Wilkes County, click the Property Search button. We also invite you to create your own FREE account, which allows you to save listings that are of interest.
Thank you for visiting!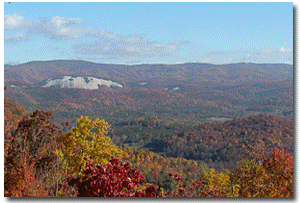 Featured Agents
View My Listings
Mike Martinez - Broker/Owner
Mike is a motivated self starter who loves real estate, he is licensed in both Florida and North Carolina, his expertise has helped him sell millions of dollars in real estate since 1985. He was born and raised in Miami, Florida and stll has many ties to the community there. In 2006 he and his family relocated to the quiet of Wilkesboro, North Carolina where his passion for land and the natural beauty of this county has helped many find their mountain getaway or invest in parcels of land as well...