Welcome to North Carolina Mountain Investments website, we specialize in offering our clients exceptional representation, whether you are buying a mountain cabin nestled in the Wilkes County mountains or selling the perfect home in a small town where raising a family in a safe & friendly community is the way of life. Relocating? We've done it! Let us help you start enjoying Wilkes County where the mountains begin! Choosing the right realtor makes all the difference, read what are clients are saying.....
---
Mike was wonderful! Living in Raleigh and looking for that perfect mountain cabin tough but Mike found our dream place and we could not be more happy! Thanks Mike and Janet!
4/29/2017 Aynsley Zulpo
---
Mike is as good as they come. I've worked with numerous realtors over the years. None of them have ever given me a fraction of the time or commitment to service as Mike Martinez has. Whenever you call him if he doesn't answer right then you can count on a call back usually within 30 minutes or less. That's what I call EXCELLENT SERVICE. His knowledge of the market and the right price to market and SELL your property is another strong asset. You may not always like what he has to say but he's trying to be totally honest and remove all the fluff so many other realtors like to leave in. I could always count on feedback from Mike after showing my home, usually within a few hours or less afterwards. If he doesn't get what he needs from the other realtors involved he's always on top of it and will get you the information you expect and deserve. From the time a purchase contract was signed Mike took charge and made all necessary calls and setup all the appointments to make sure things stayed on schedule. Thanks again for a wonderful experience and I will definitely use Mike again in the future.
4/27/2017 Kenny L. Woodie
---
Can't say enough wonderful thing about Mike and Janet Martinez. They were professional, courteous, honest, and knowledgeable. They worked hard to get the best deal for us. If we ever need a realtor again, we will definitely use their services.
3/30/2017 H. T.
---
I have bought several homes in my time, but this was my first out of state experience. Talk about smooth and easy, I literally did nothing, Mr and Mrs Martinez did everything in a way that made made buying my new property easier than ordering lunch for my kids.
3/28/2017 N. Clark
---
Mike and Janet Martinez were great to work with; very good follow up re questions/process. Would definitely contact them in the event we would need to sell property in Wilkes County.
3/23/2017
---
If you are in the market to buy a house (or mountain cabin in our case) in the greater Wilkesboro area I would highly recommend Mike Martinez as an agent. He quickly assessed what we were looking for and in quick order found the perfect home for us. He provided many resources for us (contractors, pest control, etc) that helped make the transition easy. Communications were excellent and he was very responsive. We could not ask for a better experience.
G. Hayward 3/21/2017
---
We have bought two properties and sold one with Mike as our realtor. You cannot find a harder working individual. He is always available and working for you.
Phylis Reinard 3/1/2017
---
Want to read more reviews click on the Client Reviews Tab!
To browse properties for sale in Wilkes County, click the Property Search button. We also invite you to create your own FREE account, which allows you to save listings that are of interest.
Thank you for visiting!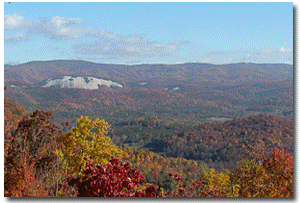 Featured Agents
View My Listings
Mike Martinez - Broker/Owner
Mike is a motivated self starter who loves real estate, he is licensed in both Florida and North Carolina, his expertise has helped him sell millions of dollars in real estate since 1985. He was born and raised in Miami, Florida and stll has many ties to the community there. In 2006 he and his family relocated to the quiet of Wilkesboro, North Carolina where his passion for land and the natural beauty of this county has helped many find their mountain getaway or invest in parcels of land as well...