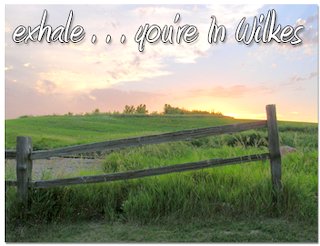 Welcome to North Carolina Mountain Investments, we specialize in offering our clients exceptional representation, whether you are buying a mountain cabin nestled in the Wilkes County mountains or selling the perfect home in a small town where raising a family in a safe & friendly community is the way of life. Relocating? We've done it! Let us help you start enjoying Wilkes County where the mountains begin! Choosing the right realtor makes all the difference, read what are clients are saying.....
---
Estamos muy complacidos en compartir la buena experiencia que tuvimos con Mike y su esposa Janet Martínez y su compañía North Carolina Mountain Investments, en la compra de nuestra casa. Podemos decir que Mike y Janet son unas personas integras, porque ellos no piensan solo en su interés por la comisión, si no que están muy interesados en asesorar, acompañar y ayudar a su cliente en el proceso. También queremos destacar el profesionalismo con el que ellos hacen su trabajo y el respeto y atención que tienen con las personas. Lo mejor de todo que hablan perfecto español lo cual se nos hizo muy fácil y apropiada tener buena comunicación con toda seguridad le hemos hablado y hablaremos a otras personas de Mike y Janet y su compañía, estamos completamente seguros que tendrán una buena experiencia con ellos como la que nosotros tuvimos. Damos gracias a Dios por la vida de ellos y su familia que el señor los siga bendiciendo, con profunda gratitud por su ayuda de todo corazón muy agradecidos,
HANIEL Y NELDA LÓPEZ!!!! 4/21/2015
---
If you are looking for a real estate professional who answers their own phone, returns calls promptly, shows listings on your schedule (including Sundays), doesn't pester you with follow-ups (stalking), is frank and knows their market - and who doesn't want all that - then you will be delighted to work with Mike Martinez and Janet Martinez. I saw the listing online, called Mike and saw the property after a two day drive from Miami - on a Sunday. He never rushed me through the showing and allowed me to wander, measure and explore for as long as I needed. He passed on all information he knew about the property, gave guidance and relayed questions to the seller in a timely manner. The offering and acceptance were handled electronically, without a hitch and Mike and Janet provided a list of local vendors for items like surveys and inspections during the due diligence period. Mike and I walked the property prior to closing and he came to closing with me as well. Mike made sure the water was on so I could stay the night! Janet handled all the electronic paperwork and email traffic seamlessly and quickly responded to my emails. I recommend this team without reservation - personable, professional and always available. Thanks Mike and Janet!
4/1/2015 gchanel13
---
Would highly recommend Mike over other realtors in area. He is very knowledgeable and willing to help any way possible. Hard worker that always answers his phone and returns your calls. Very satisfied with using Mike as our realtor.
03/23/2015 - renee w5
---
From the beginning Mike was very professional and knowledgeable of what needed to be done. They made it very easy for me, especially since I did not live there. I will recommend to anyone there services.
03/15/2015 - avairwing
---
Mike does an outstanding job. I highly recommend Mike for any real estate needs you may have. He is a very genuine person, and will use his services again. Mike gave me names of local banking, and Attorneys so i was able to get my financing lined up from out of state. He even personally dropped off my paperwork at two offices to speed up the process, and meet my deadlines. It was a smooth transaction for the situation. I was in Ohio, the property in North Carolina, and the seller in Florida.
03/14/2015 - daniel light301
---
We have used Mike Martinez twice in helping us sell our home. One time in 2010 and now in 2015. Mike along with his wife Janet have been wonderful to work with and have led us through the process every step of the way in getting all the information we needed to the new owners. I do not hesitate at all in recommending Mike as your realtor in selling your home or finding the right place for you to live.
Bob Lawhorn 03/05/2015
---
Both Mike and Janet made our experience purchasing our first vacation home a true pleasure. They were familiar with the area and those within the area that had the expertise that we needed to close. Each person that we were introduced to were kind, friendly and professional. Our experience was beyond what we expected. I would strongly recommend Mike and Janet for anyone looking for a real estate professional....he is not a real estate agent but a real estate professional. 02/19/2015 - trevels
---
Want to read more reviews click on the Client Reviews Tab!
To browse properties for sale in Wilkes County, click the Property Search button. We also invite you to create your own FREE account, which allows you to save listings that are of interest.
Thank you for visiting!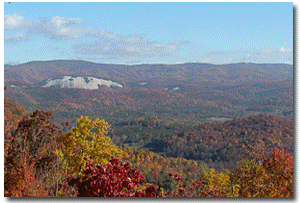 Featured Agents
View My Listings
Mike Martinez - Broker/Owner
Mike is a motivated self starter who loves real estate, he is licensed in both Florida and North Carolina, his expertise has helped him sell millions of dollars in real estate since 1985. He was born and raised in Miami, Florida and stll has many ties to the community there. In 2006 he and his family relocated to the quiet of Wilkesboro, North Carolina where his passion for land and the natural beauty of this county has helped many find their mountain getaway or invest in parcels of land as well...