Welcome to North Carolina Mountain Investments website, we specialize in offering our clients exceptional representation, whether you are buying a mountain cabin nestled in the Wilkes County mountains or selling the perfect home in a small town where raising a family in a safe & friendly community is the way of life. Relocating? We've done it! Let us help you start enjoying Wilkes County where the mountains begin! Choosing the right realtor makes all the difference, read what are clients are saying.....
---
My family and I were very blessed to have Mike Martinez on our side. We felt that his expertise got our property sold in record time. He went to bat for us and kept checking on things, lining up appointments, and overall gave us the attention to detail we needed. We feel you will be as blessed using Mike and Janet. In this volatile world, you need someone who's got your back. Mike is that man.
C. Beatty 1/24/2017
---

Mike is a pro who handles all the details, big and small, and he kept us informed of every development throughout the process. I'd highly recommend Mike Martinez if you're looking for mountain property. 12/7/2016 C. Peninger

I listed my home on Buck Mtn with Mike Martinez. Mike is the one who sells the majority of houses on Buck. I would not have listed it with anyone else. But not only Buck Mtn, Mike is very knowledgeable on the surrounding mountain area as well. Mikes advertising and pictures of my house were absolutely fantastic. When I got 2 offers the same day, Mike advised me on the better deal and after the inspection, what repairs to do. Mike was 100% on my team. When I come back to the mountains to live once again, Mike will be the one I'll get to assist me in buying. Hands down, Mike is the one to call whether buying or selling.
T. Trexler 10/22/2016
---
Our house was listed with another realtor for almost a year. Mike came over within a couple of days after we listed with him. He took lots of pictures and advised us of minor changes that would help sell the house. Within 2 weeks of listing he had a signed offer. He was very professional and kept us informed of what was happening every step of the way. We would recommend him to anyone wanting to sell their property.
C. Jones 10/14/16
---
Very helpful and knowledgeable. Mr. and Mrs. Martinez or able to offer their wisdom and expertise in selling our house. They assured us that if we waited for the right person the right person would come. They were right. We very much enjoyed working with them. We found them professional well-spoken and intelligent. They always responded to any questions we may have had and they always provided us with more than adequate answers.
P. Reascos 10/14/2016
---
Mike made the out-of-state sale of our land expeditious and effortless for us. His level of professionalism, expertise, and knowledge in his field, are unmatched in our opinion. Therefore, it is with great pleasure and enthusiasm that we highly recommend him for all your real estate needs.
Sincerely, Joey and Angie Hughes 9/28/2016
---
Want to read more reviews click on the Client Reviews Tab!
To browse properties for sale in Wilkes County, click the Property Search button. We also invite you to create your own FREE account, which allows you to save listings that are of interest.
Thank you for visiting!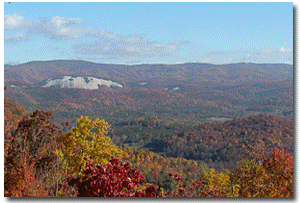 Featured Agents
View My Listings
Mike Martinez - Broker/Owner
Mike is a motivated self starter who loves real estate, he is licensed in both Florida and North Carolina, his expertise has helped him sell millions of dollars in real estate since 1985. He was born and raised in Miami, Florida and stll has many ties to the community there. In 2006 he and his family relocated to the quiet of Wilkesboro, North Carolina where his passion for land and the natural beauty of this county has helped many find their mountain getaway or invest in parcels of land as well...