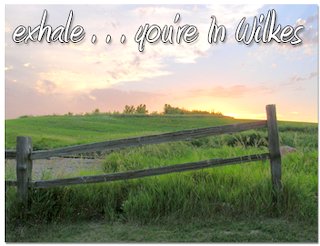 Welcome to North Carolina Mountain Investments, we specialize in offering our clients exceptional representation, whether you are buying a mountain cabin nestled in the Wilkes County mountains or selling the perfect home in a small town where raising a family in a safe & friendly community is the way of life. Relocating? We've done it! Let us help you start enjoying Wilkes County where the mountains begin! Choosing the right realtor makes all the difference, read what are clients are saying.....
---
Mike was a great pleasure to work with. He treated me as if I was his only client. He kept me informed of all happenings dealing with the sale of my house. Everything was taken care of through the whole process. He said that he was working for me and he proved it. The process was effortless on my part.
08/13/2015 - watercan27 Sold a Single Family home in 2015 for approximately $225K in Wilkesboro, NC
---
I interviewed for a position in Wilkes County in December of 2014. After my interview I contacted Mike Martinez for information about possible housing if I in fact was offered a job in Wilkes County. I decided to rent a house when I moved here in February of 2015 and was ready to buy a home in June. Mike and Janet were able to listen to my requests and dreams and did the research needed to educate me as to the options available. I found my home very soon, made an offer which was accepted and worked toward completing the steps to purchase the home. All along the way I knew Mike and Janet were only a phone call or an e-mail away. I am very grateful for everything they did to make my dream come true and I highly recommend them to anyone who is searching.
08/13/2015 - bdula61 Bought a Single Family home in 2015 for approximately $225K in Wilkesboro, NC.
---
Mike is very professional and easy to work with. He was able to take care of our families needs so we could make the most of a weekend of looking at homes. And he was able to help with closing the deal so we could have our dream home.
08/12/2015 - snehapc Bought a home in 2015 in Wilkesboro, NC 28697.
---
Now that the 'dust' from our move from NC to TN is starting to settle, even though there are still boxes to unpack, I wanted to make a comment about our experience with Mike and Janet Martinez. The sale went quite quickly...like listing the house on Thursday, had two viewings on Saturday, and had an offer on Monday! This was followed up with 2 additional offers within a day later. Our experience with Mike was MORE than exceptional! He readily offered suggestions, but always followed up with the comment "But, it's your decision". That really put us in charge of the whole process. Beside being totally businesslike and very responsive to any and all questions, Mike and Janet are very personable and friendly people. I'm just sorry we did not know them on a personal basis outside of this transaction. I would have considered them dear friends. If by some chance I ever move back to the Wilkesboro area I would definitely contact them for handle any home purchase for us. I encourage anyone looking for an Agent that will go out of their way to assist a buyer/seller to contact Mike and Janet Martinez. You will not be sorry.
08/08/2015 - user9113420 Sold a Single Family home in 2015 for approximately $225K in Wilkesboro, NC.
---
As a first time homebuyer, I was very nervous and intimidated by the whole process. But Mike and Janet were very knowledgeable, patient and answer every question I had, no matter how minute. They were always available and always professional. I would definitely recommend them to anyone.
07/31/2015 - appstategrad09 Bought a home in 2015 in Mulberry, Wilkesboro, NC 28659.
---
You simply can't go wrong with the services from Mike Martinez. Highly professional and understands the entire process. Always accessible and willing to help guide and advise from start to finish of the transaction.
07/31/2015 - marty412 Bought a home in 2015 in Wilkesboro, NC 28697.
---
We are very happy with Mike's service as a buyer's agent. We (from Raleigh area) purchased a mountain house. Mike represented us well during due diligence, negotiation, and closing. We strongly recommend Mike Martinez and would want him representing us again.
07/29/2015 - user0489560 Bought a Single Family home in 2015 in Millers Creek, NC.
---
This is the second time I have had the pleasure of working with Mike Martinez. The first time I went to him looking to purchase a cabin in the mountains and his knowledge of the area and available properties was very impressive. It took a while as I was looking for a very specific type of property but his patience and determination finally paid off and now I have the perfect cabin. This time was the sale of an investment property I owned in Wilkes and he guided me through the whole process in a very professional manner. Mike and the crew not only sold the place very quickly but kept informed of all showings and since I am not a local he would check up on the property while I was away. Much appreciated and Mike will be the first person I reach out to on my next real estate adventure.
05/20/2015 - jerryrodriguez9 Sold a Single Family home in 2015 in Wilkesboro, NC.
---
Want to read more reviews click on the Client Reviews Tab!
To browse properties for sale in Wilkes County, click the Property Search button. We also invite you to create your own FREE account, which allows you to save listings that are of interest.
Thank you for visiting!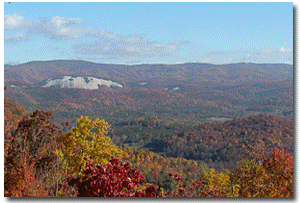 Featured Agents
View My Listings
Mike Martinez - Broker/Owner
Mike is a motivated self starter who loves real estate, he is licensed in both Florida and North Carolina, his expertise has helped him sell millions of dollars in real estate since 1985. He was born and raised in Miami, Florida and stll has many ties to the community there. In 2006 he and his family relocated to the quiet of Wilkesboro, North Carolina where his passion for land and the natural beauty of this county has helped many find their mountain getaway or invest in parcels of land as well...